The definitive platform for digital learning.
Guiding the way people learn and execute their jobs has become a challenge. We need to train many teams, with different characteristics, on skills that are constantly evolving. How do we deal with this complexity and, yet, ensure a training that's relevant enough to engage and bring business results?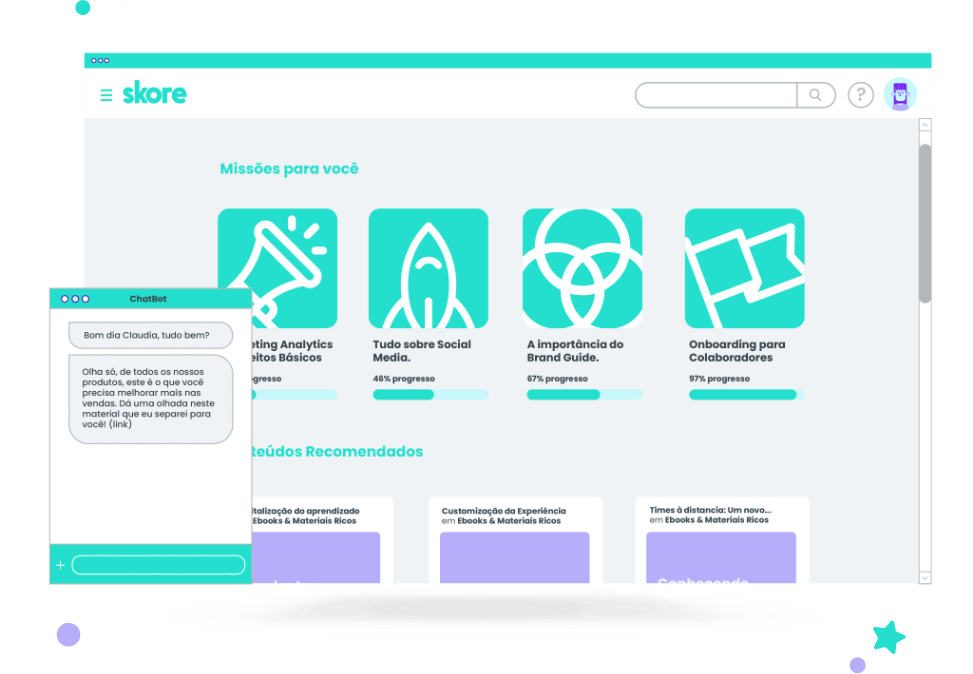 Take control over the knowledge flow.
Manage, customize and measure the flow of knowledge in all organizational levels in a unified and scalable way, with a technology that gives you the freedom to combine multiple experiences, multiples channels in any content format.

Freedom to create, test and optimize learning.
Skore empowers you to create and test different experiences, to different audiences, with any type of content and in any channel. It also provides insights for the continuous optimization of training.

Leverage business results eliminating individual gaps.

Integrate training to each user's contexts, gaps and needs, individualizing learning in a scalable way and developing the skills and knowledge that your company needs to reach its business goals.

Engaging and compelling learning.

Our hyper-customization of learning, combined with unique experiences in a friendly and accessible interface, allows the integration of learning to the users' routine and makes training engaging and compelling - not just another "check" on their "to-do" list.

Deliver knowledge to the users that really need it.

Understand and add users' knowledge to the learning process and optimize training, delivering only the content to the to the learning process and optimize training delivering only the content the employees need to their next step in development through an adaptive technology.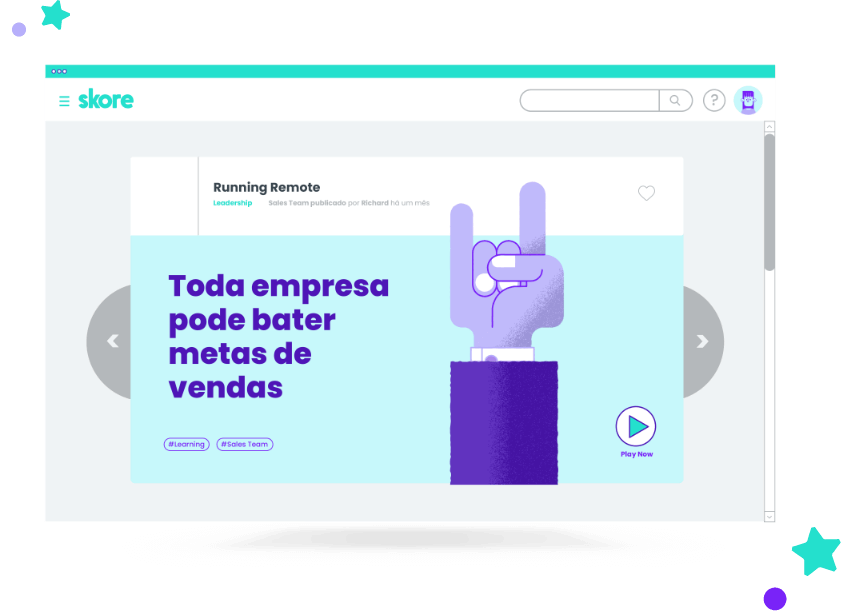 1. Learning on demand
Customize the delivery of content according to the profile and needs of each user and encourage the content consumption through highlights, notifications and recommendations.
2. Adaptive Learning
Understand and add the users' previous knowledge regarding each theme, identify individual gaps and deliver the right content to develop and potentialize knowledges and skills.
3. Chatbot for training
A conversational interface, capable of communicating and interacting with your audiences automatedly and delivering any type of content or knowledge in real timel.
4. Individual Recommendations
An intelligent recommendation system that combines individual and business contexts and needs to deliver knowledge in a hyper-customized and assertive way.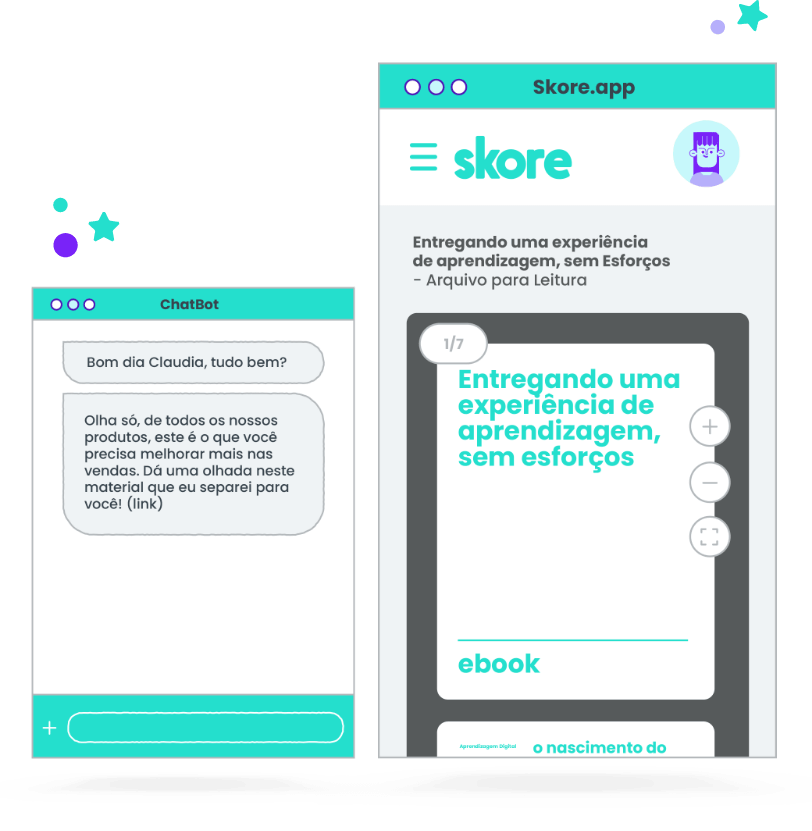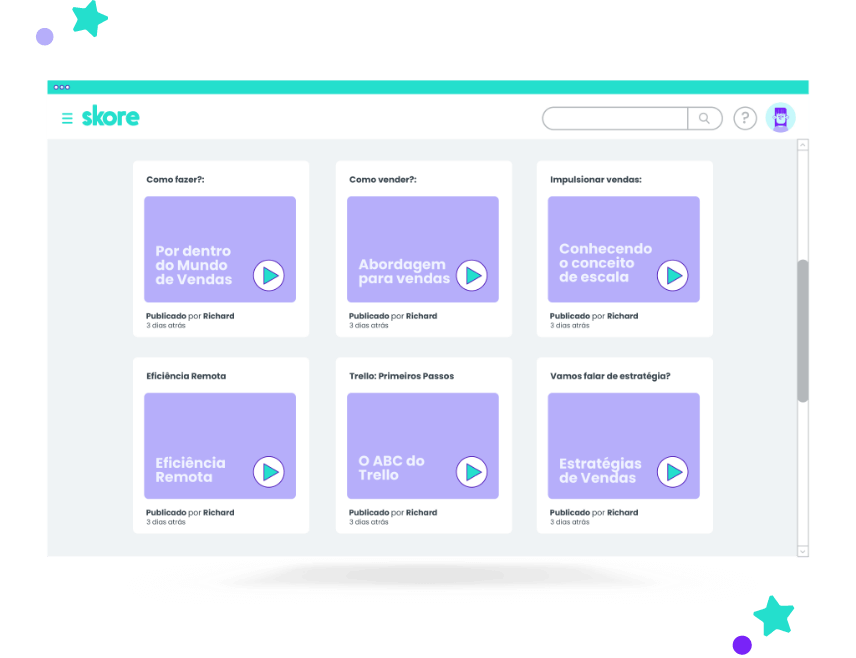 5. Flexible learning paths
Build learning paths with steps, requirements and custom experiences created from the combination of different contents, tests and activities or, even, other learning paths.
6. Knowledge Hub
Centralize and allow quick and easy access to all of your company's knowledge, in a friendly, safe and collaborative interface for the creation and consumption of contents.
7. Mandatory trainings and auditability
Create mandatory trainings with or without revalidation and completion deadlines, and have the auditable consumption data available for any knowledge initiative or compliance programs.